Logo Design // Connected Care
Branding, Logo Identity & Website Design
Project Brief
Connected Care Company reached out to me to setup their brand, make a logo design and create a website. Recently founded, they where looking for an brand identity that would suit their company.
Concept
I developed an identity system which is based on making connections. The system is flexible and can be adapted to different parts of the company (finance, advice and/or training).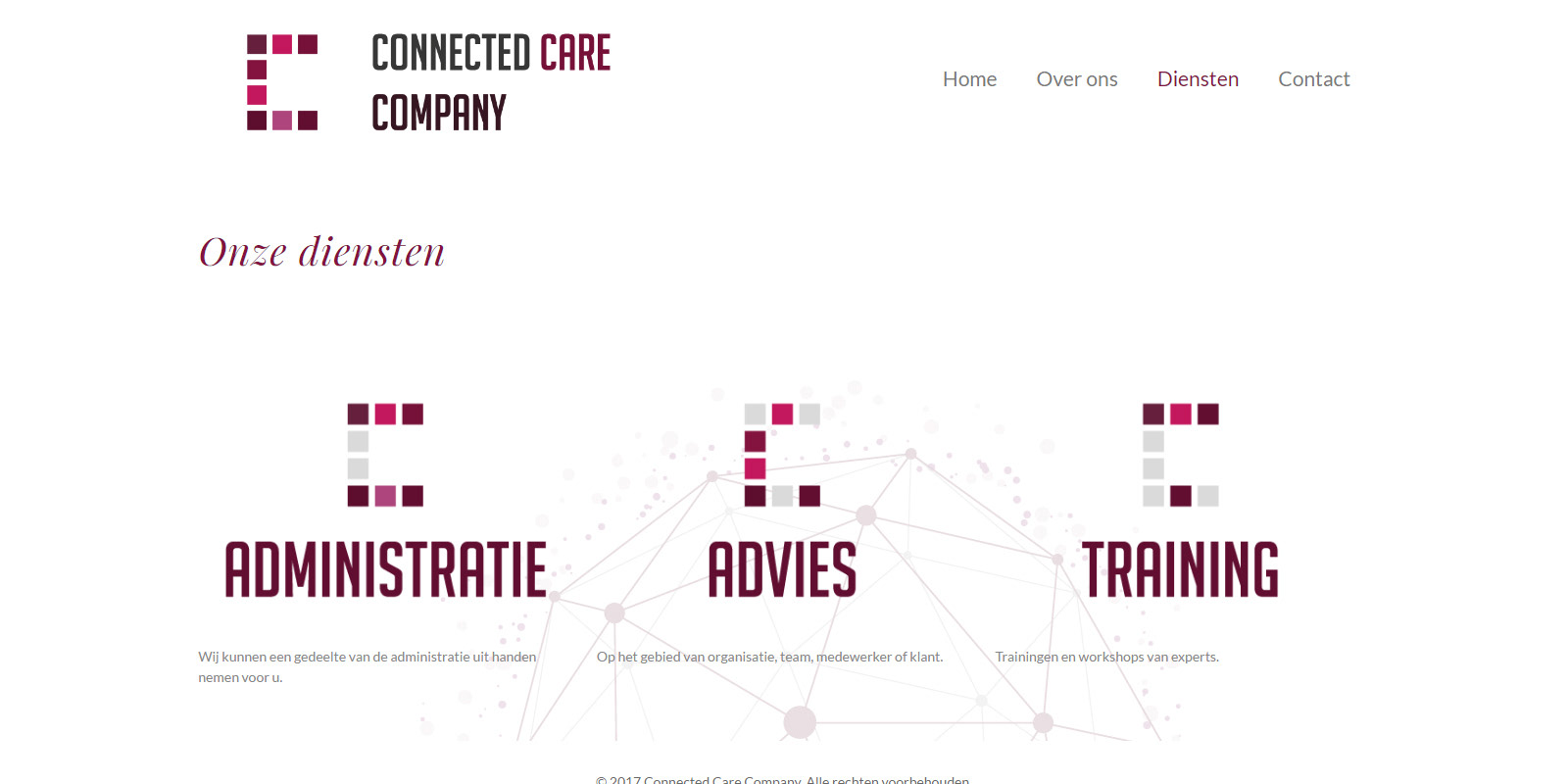 Get in Touch 
Interested in a logo design by me? 
Please
get in touch
, so we can discuss your project details.